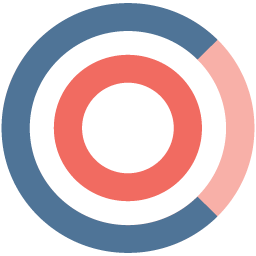 Sourcing technical talent can be one of the toughest parts of any recruiter's day. Unresponsive candidates, outdated Linkedin profiles, dry talent pools — if these challenges sound familiar to you, it might be worth checking out GitHub as a creative source for talent.
GitHub is a platform where members of the software development community collaborate on cutting-edge coding projects together. According to the most recent StackOverflow survey, over 90% of developers use Git.
Recruiting software engineers isn't easy in the time of the global talent shortage and Great Resignation, but here are some ways you can take advantage of GitHub to refresh your talent pool and locate exceptional developers who might not market themselves on professional networks.
Why source software developers on GitHub?
GitHub is an online hosting service for open-source projects allowing users to store and collaborate on code. Git, a version control system, tracks changes to the source code. Developers can thereby work on multiple versions of the same code in parallel, and coordinate updates to a project.
GitHub reports 56 million users and has been steadily growing, predicting 100 million users by 2025.
Reason #1: Identify untapped talent
3 in 10 software engineers are not on LinkedIn, and many others who do use the site have sparse or outdated profiles.
Developers with strong profiles are heavily competed for and desensitized to recruiting efforts. Inundated by mass messages from recruiters who fail to match candidates with relevant opportunities, many have disabled notifications and tuned out the noise.
GitHub is set up for developers, not for recruiters. Yet with a little extra knowledge and creativity, employing GitHub can help a recruiter beat out the competition and find talented candidates who aren't on LinkedIn.
Reason #2: Find organic insights
Scanning a resume is quick and easy, but resumes often oversell or undersell candidates' skills and experiences. GitHub can reveal what engineers are actually working on and interested in, information which is particularly valuable when sourcing candidates for challenging-to-fill technical roles.
GitHub is used by engineers who are learning new technologies and tackling complex projects outside of their day job, a good indicator of motivation and drive to learn new coding skills.
Caveat: A compelling GitHub profile typically indicates a strong engineer, but the converse is not necessarily true. Many junior engineers have not had the experience or time to make meaningful contributions. Other strong engineers might have an extremely demanding job at a prestigious company or startup, or participate more actively in other tech communities.
To help you take advantage of GitHub as a creative recruiting tool, we've put together a quick guide to sourcing from GitHub.
How to evaluate a GitHub User Profile
A quick way to gauge the popularity of a contributor is to scan the stats under their username. The number of followers (63 is impressive on GitHub) and stars (analogous to Facebook likes) can also help you gauge how many meaningful and interesting contributions the user has made.
The number of repositories (open-source coding projects the user is working on) can indicate the languages and skills a developer has demonstrated use of, as well as breadth of experience.
The number of times a repository has been starred or forked (i.e. "copied", allowing another user to make their own changes and experiment freely without touching the original code) can indicate the scale of the project and how valuable or interesting others find it.
The green calendar graph visually displays the frequency and timescale of a user's contributions. Contributions are significant because they must be reviewed and approved by the original coder, thus making them more meaningful and less able to be inflated or gamed.
The calendar graph can also indicate the consistency of a developer's contributions.
How to source software developers on GitHub: a step-by-step guide
To find a software developer on GitHub with all the traits and qualifications you're searching for, follow these steps.
STEP #1: Create an account
First, sign up for a GitHub account linked to your email address (in order to view email addresses listed on other users' profiles).
STEP #2: Compose a Search
While GitHub's search function may initially appear spartan, you can perform a Boolean search directly into the top bar of the website.
There are many criteria that you can combine to search on GitHub, such as:
location

programming language

education

number of stars

number of forks

number of followers

account creation date

uploaded resume



For example, if you'd to find a software engineer living in San Francisco who programs in Java or Ruby with more than 15 followers, you might use the following string:
engineer in:description location:"San Francisco" language:java language:ruby followers:>15
This particular search returns 278 users matching the criteria.
Step #3: Sort User Profiles
When you perform a search, GitHub returns repositories by default. Click on "users" at the bottom of the left sidebar to view user profiles that fit the search criteria.
GitHub sorts users according to "best match" by default, but you might also want to sort by volume of activity or by date joined, as a recently signed-up user might not have been contacted by many other recruiters yet.
Step #4: Evaluate Users and record profiles
GitHub doesn't currently offer a way to save, organize and track candidates, so upon evaluating each profile, be sure to note down important information such as name and email addresses. Not every user includes their email address on their profile, but many unlisted addresses can be located manually.
Tip: Sourcing through GitHub is most effective when combined with targeted and personalized messaging.
Step #5: Reach out to candidates with a personalized message
We suggest that you mention specific skills or other aspects of a candidate's background that interest you, and reference a specific detail of their recent public activity.
An effective recruiting email might look something like this:
Sourcing through GitHub can be a challenge without a technical background. It doesn't replace a resume, and often needs to be cross-checked with other sources to get a full picture of a candidate's experience.
Not enough bandwidth to source software developers through tech communities? You can leverage Celential.ai's proprietary talent graph that aggregates data from GitHub, StackOverflow, and 100+ sources to expand your search.