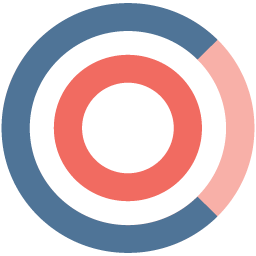 For many companies, the recruitment-to-interview process is slow and tedious. Job-seeking candidates in the tech industry average just two weeks before deciding on a new place to work, meaning that some companies might still be in the midst of screening a candidate when they are snatched up by a competitor. Candidates, too, are impatient; one-quarter of candidates lose interest in a company after a week with no response, with that number increasing to 40% after two.
When too many of your candidates end up working elsewhere due to slow time to hire, it's potentially time for you to take a closer look at your company's hiring structure — and consider revamping the entire process to better accommodate candidates.
Here's where AI comes into play:
The Interview Process
One of the foremost examples today of AI in the hiring process is the AI company HireVue, which provides a structured digital interview service used by companies like Hilton and Goldman Sachs. HireVue claims that it has since reduced hiring time for its clients by over 90% and increased retention by 40%. Their AI system has been trained to detect traits like word choice, vocal inflection, and facial cues, all of which it uses to create a profile of a candidate and assign them to three tiers — top-third, middle-third, and bottom-third, all in terms of fit for a specific company. According to Hirevue's chief industrial and organizational psychologist, Nathan Mondragon, this process is "prescriptive" and candidates hired from the bottom-third have a 70–90% "failure rate". The assessment process makes its judgement during an interview, meaning that results are immediate and companies can save valuable time looking through candidates who have been deemed a better fit for the company.
Applicant Screening Process
Another popular use of AI in technology is for the applicant screening process (ATS). Tracking down every single potential applicant's background is grueling for most recruiters, and can mean that some less-desirable information about applicants can slip through the cracks. Using an AI to automate the screening process means a much more thorough background check and digital footprint investigation, as bots are both faster and more efficient in terms of finding information on the internet. Most ATS also provide a real-time interface that allows for documents to be signed digitally and information to be shared to both parties immediately. A good ATS means that long periods of no response from a company after an interview and long screening times are problems of the past.
Chatbots
One of the biggest problems that recruiters face is keeping candidates engaged during long waits between interviewing and results. One solution for keeping candidates interested in your company is implementing chatbots. Chatbots can keep candidates up to date with the hiring process, work together with them to schedule future interviews, and answer frequently asked questions. AI Recruiting firm Randstad found that as many as 43% of employees reported not hearing back from a potential employer, creating justified resentment. Using a chatbot to communicate with a potential candidate can assist with giving a transparent rejection, especially when employers are reluctant to say "no" themselves.