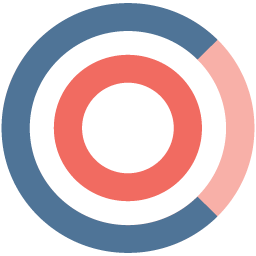 According to a 2021 survey, only 3.55% of software developers say they are unemployed and looking for work. In today's market, it's more crucial than ever to find and connect with passive candidates, or candidates who are currently employed but potentially open to a new opportunity.
Enticing candidates who possess a solid performance history and job security isn't always easy, but delving into Stack Overflow can be an effective strategy for identifying great fits and personalizing your outreach messaging to drive conversion.
We'll also break down the most important changes Stack Overflow has made in 2021 that affect recruiters, such as ending user profile searching and offering premium Stack Overflow Talent services.
What is Stack Overflow?
Stack Overflow is a Q&A board for technical information and theoretical discussions about coding.
Operating since 2008 with 14 million registered users who have asked 21 million questions, the site serves as an encyclopedic repository of knowledge for programmers. Common issues related to a wide variety of technical topics and complex problems have been addressed on the site.
Developers post programming questions from concept to implementation to troubleshooting, and engineering professionals in the community contribute information about technologies they are experts in.
These answers are ranked and rated by members of the community, with top responses awarding their user reputation points and badges.
Why recruit software engineers on Stack Overflow?
Stack Overflow is visited 11 million times per day by programmers at all stages of their careers.
The site is highly community-focused and emphasizes quality, with contributions that are deemed repetitive or uninsightful frequently downvoted and deleted.
For this reason, the site is a valuable resource for programmers, attracted by the availability and ease of access to technical expertise online.
Stack Overflow is also a valuable resource for tech recruiters. An engineer's answer can give you insight into where they are in their career. It also indicates what skills an engineer is strong in at this very moment (unlike LinkedIn, which might be updated every year or two, if an engineer visits the site at all).
Crucially, Stack Overflow provides invaluable information about an engineer's communication skills and style. The ability to communicate is critical for many software development roles and is much more readily gauged here than on GitHub or LinkedIn.
Since many software engineers are passionate about and invested in the site, you can immediately stand out and break the ice as a recruiter by referencing a recent answer in your outreach message.
The transparent meritocracy of the site, in which users and answers are rated by others, can help a recruiter quickly judge top contributors and well-crafted answers.
Sourcing through Stack Overflow can also help you to reduce bias in the recruiting process. The content is at the forefront, and a candidate's background, gender, and ethnicity are not usually as obvious as on LinkedIn.
How do I Analyze a User Profile?
Here are some factors to consider while evaluating a user profile.
Firstly, the ranking gives you an idea of how active the user has been on the site.
Reputation is awarded for upvoted questions and answers (or lost by downvoted ones), serving as a metric of how trusted a member is by the Stack Overflow community. As a user gains a reputation, they are awarded privileges such as access to moderator tools and site analytics.
Users are also encouraged to use the site by being awarded badges for being helpful (or for meeting sometimes obscure combinations of various criteria).
Top tags reveal what a user most frequently discusses on the site. To the right of each tag is a score (number of upvotes minus number of downvotes in the user's tagged answers), total number of tagged posts, and the percentage of the users' posts that relate to the tag.
Tags can help you infer what kind of software engineering role the user has. A user who extensively discusses Scikit-learn and Tensorflow is likely a Machine Learning Engineer, for example, whereas a Ruby-on-Rails enthusiast may be involved in web application development.
Caveat: Stack Overflow users are judged for their ability to communicate theoretical knowledge and expertise of a certain technology rather than the strength of their coding. While these skills are correlated and ideally the candidate would have both, the distinction may be important when sourcing for a hands-on programming role.
How do I find software engineers through Stack Overflow?
Free Option
Unfortunately, Stack Overflow's free option for searching through users has been extremely limited in recent years, with neither Boolean nor X-ray searching currently permitted by the site.
One option for searching Stack Overflow for free is by using tags. First, click on "Tags" on the left-hand sidebar. Then click on the desired language, skill, or domain, such as "python".
Then, click on "Top users" to show user profiles.
The results are limited to the 20 top users all-time and from the past 30 days. However, you can iteratively jump from the profiles of people who were recently very active in Python to current questions that other active Python developers are engaging with, and thereby locate many others.
Paid Option
If you would like to target your search more narrowly, another option is to subscribe to the new premium Stack Overflow Talent service for access to additional recruiting and employer branding tools.
Candidate Search allows recruiters to search developers by location, education, programming language, and other criteria as you would on LinkedIn.
With Stack Overflow Talent, you can also post a job listing on the website, which can be viewed by any of the site's users by clicking "Jobs" in the left-hand sidebar.
Stack Overflow's technically-minded community can be intolerant of recruiters who send vague, non-targeted, or irrelevant job opportunities. The site, therefore, provides guidelines for sending messages through the site.
Enthused about the talent pool but too busy to sift through dozens of profiles and write individual pitches?
Celential.ai's talent graph aggregates data from Stack Overflow, GitHub, and 100+ sources, providing AI-driven recommendations and auto-personalized outreach messages.
Schedule a demo to find out how we can help you save 50% on recruiting costs compared to other methods.