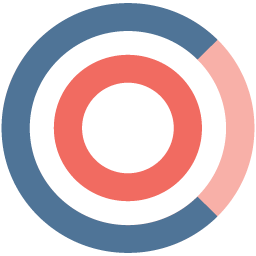 If it's hard to find technical talents applying for your open position, there might not be anything about your company that's the issue. It might not even be because of the crowded employment market. Chances are, you might be using the wrong keywords to engage with prospective candidates and thus important talent are missing out on the position simply because it isn't visible to them.
If you're a fun and exciting startup looking for similarly inspired talents, it can be tempting to create quirky job titles like "Python Ninja" or "Software Whiz" to appeal to younger candidates. However, these titles likely won't appear when candidates search for the more official names of these positions (i.e. Python Developer or Software Engineer), risking your company being passed over when candidates search for relevant jobs. When sending out a job posting, always choose the description that is most commonly used to describe it in order to receive maximum engagement from interested parties. You can save the fun titles for after a candidate is hired.
An important thing to consider when writing a job description is location-based SEO, or geo-targeting. When you include specifics about your company's location, such as the neighborhood your company is located in, it becomes easier for potential candidates in the area to find your job posting. For example, a software engineer in San Jose, CA who searches up "software engineer positions" up on Google search will be shown local open jobs near or based around San Jose on the front-page Google Jobs display. The Google algorithm picks up on the specific keywords present in an employer's posting, so companies with descriptions like "We're a company based in San Jose" are much more likely to be visible to that candidate than those who describe themselves as just a company from the Bay Area or Silicon Valley.
Another way to utilize algorithms is to include important job-related keywords in your job description. Be sure to emphasize the names of softwares or tools candidates are expected to use. The use of related words will help make your job description become more relevant to an algorithm. However, it's also important not to overdo it; you should take care to space out the keywords and avoid using the same name or title twice. Algorithms have now been trained to deprioritize keyword spamming, which means that spamming "Java" ten times throughout will only bring your job description to the bottom of the pile. Plus, having a job description with the same words being awkwardly repeated every two sentences doesn't look appealing to a potential candidate either.
Also on the list of things to watch out for is job description bias. A study between Duke University and the University of Waterloo found that employers may unconsciously use "gendered" words in job descriptions. In the study, a job description that contained words such as "aggressive", "decisive" and "independent" discouraged female candidates from applying to a job even when they were more than qualified. Because job description bias is largely unconscious, consider using a bias-checker service to ensure that nobody in the candidate pool is being turned away because of a reason that can be so easily prevented.
Optimizing your job descriptions can make recruiting easier for both you and your company. If you want the best candidates to show up at your doorstep, it's as simple as making sure the description for your next open position is accessible for everyone.