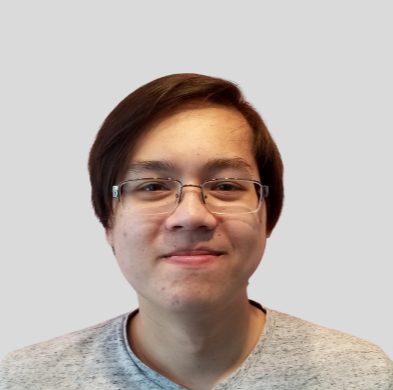 Giovanni Ibarra recently joined Celential.ai as a business development representative after being discovered and engaged by our AI-powered Sales Virtual Recruiter — a new vertical expansion from our flagship tech recruiting solution.
Let's hear from Giovanni and our VP of Sales, Brian Hollinger, about the highlights of their experience in the hiring process.
Curious about how you can leverage our recruiting services to build your team? Schedule a call with us!
Giovanni Ibarra: Candidate's Perspective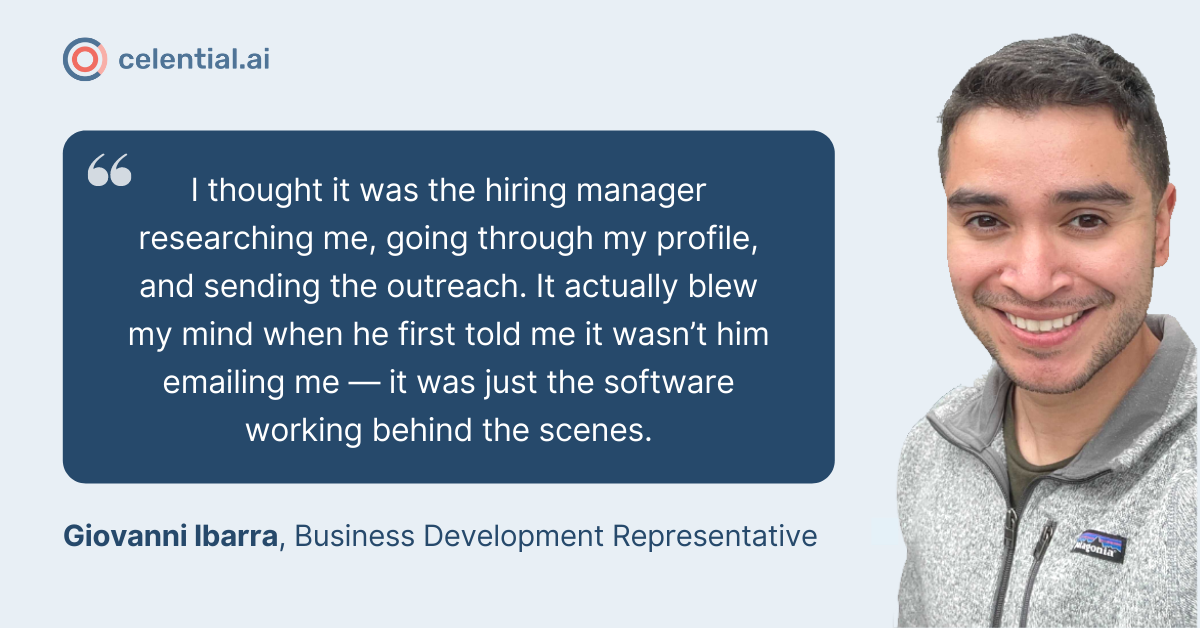 What stood out to you at first about Celential's email compared to other outreach you've received before?
Giovanni:
At the time, I was receiving around five messages a month on LinkedIn asking me to interview with their company, but none of them really stood out. What caught my attention at first was that Brian highlighted everything that I'd done up to that point in my career, and how it would fit within Celential and with the future goals of the company. It looked like Brian had done his research and he tied it into how I was going to be able to make an immediate impact at the company. So that alone made the email stand out from everyone else and led to me actually replying to him.
Anything else in the email that was appealing to you?
Giovanni:
In the first few opening sentences, Brian also summarized how he was looking to scale the BDR team as well as give a clear timeline for potential promotions later on. Having a succinct summary of how I could add value to the company along with how the position would provide me with career opportunities was really inviting.
Did you know the email was automated at first?
Giovanni:
When I first got that email, I thought it was Brian researching me, going through my profile, and then sending the outreach to me. It actually blew my mind when he first told me it wasn't him emailing me — it was just the software working behind the scenes.
That's going to be a very strong use case when I'm talking to potential prospects to bring on board, too; I can tell them that I was personally recruited using the software. Can't have a much better endorsement than that!
Brian Hollinger: Hiring Manager's Perspective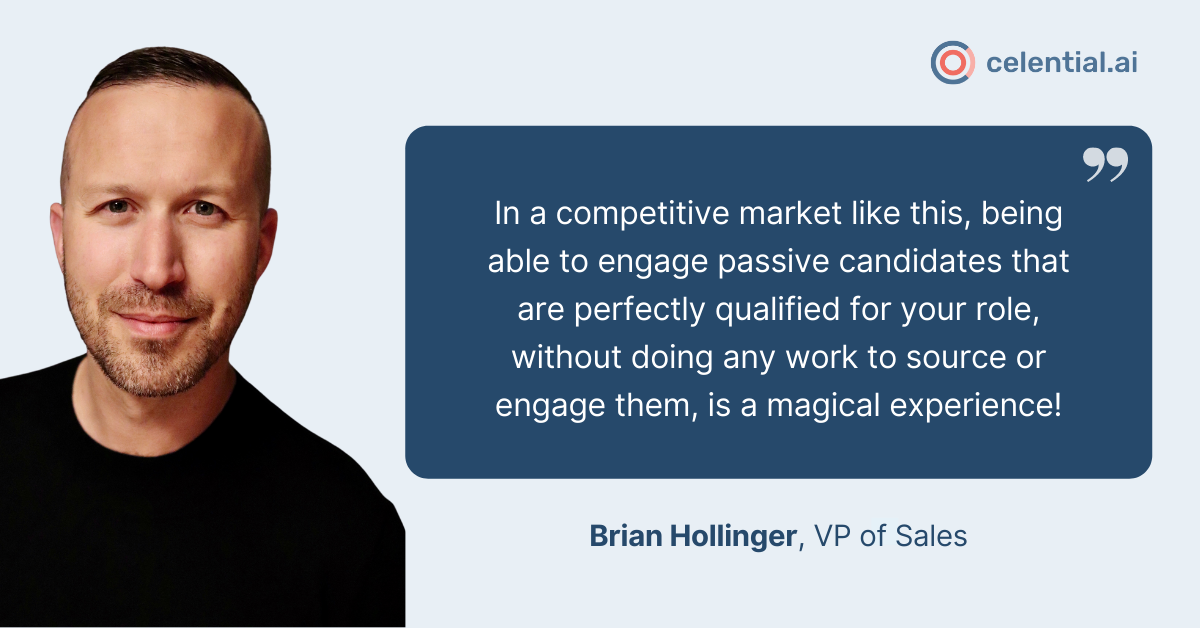 What is the user experience like on the hiring side?
Brian:
As a hiring manager, using Celential is a delight. There's nothing I need to do other than engage with the candidates who say "yes, I want to interview". Giovanni responded to that message and appreciated the personalization and the way in which we engage — through a system-generated message, we can still come across as super personalized. What that allows me to do is pick up a warm opportunity where the candidates are excited about the opportunity to join us.
How have you found Celential's performance with passive candidates?
Brian:
So this was a candidate who wasn't necessarily looking for a new role but through the scale at which we're able to do outreach, we can interface with both passive and active candidates. In Giovanni's case, we were able to move him forward quickly because when we took a look at his experience and performance during the interview process, he was the perfect candidate for us. He had everything we were looking for to have him come into his role, hit the ground running, and be successful from day one.
How has Celential's technology helped you speed up your hiring process?
Brian:
From an accelerated hiring perspective and in a competitive market like this, being able to engage passive candidates that are perfectly qualified for your role without doing any work to source or engage them is a magical experience.
On top of the success we've had with Giovanni and other previous candidates, we currently have multiple mid to late-stage candidates in the pipeline and they've also all responded in a very positive way to the personalized messaging. It really sets the stage for a great candidate experience.
It also gives me the opportunity to move quickly not only because I don't have to spend time writing outreach but when the candidate responds, that email gets redirected right to my inbox. Sometimes I can move them forward within the day — I get the calendar invite to them to book an interview time and I might be on the phone with them that afternoon. I think in the environment that we're in right now where it's definitely a candidates' market, being able to respond immediately to book an interested candidate an interview slot is a big strategic advantage. Giovanni's hire was a perfect example of this — I got a response right to my inbox, moved quickly to the interview stage, and with his performance in the interview on top of his background it was clear he was a perfect fit.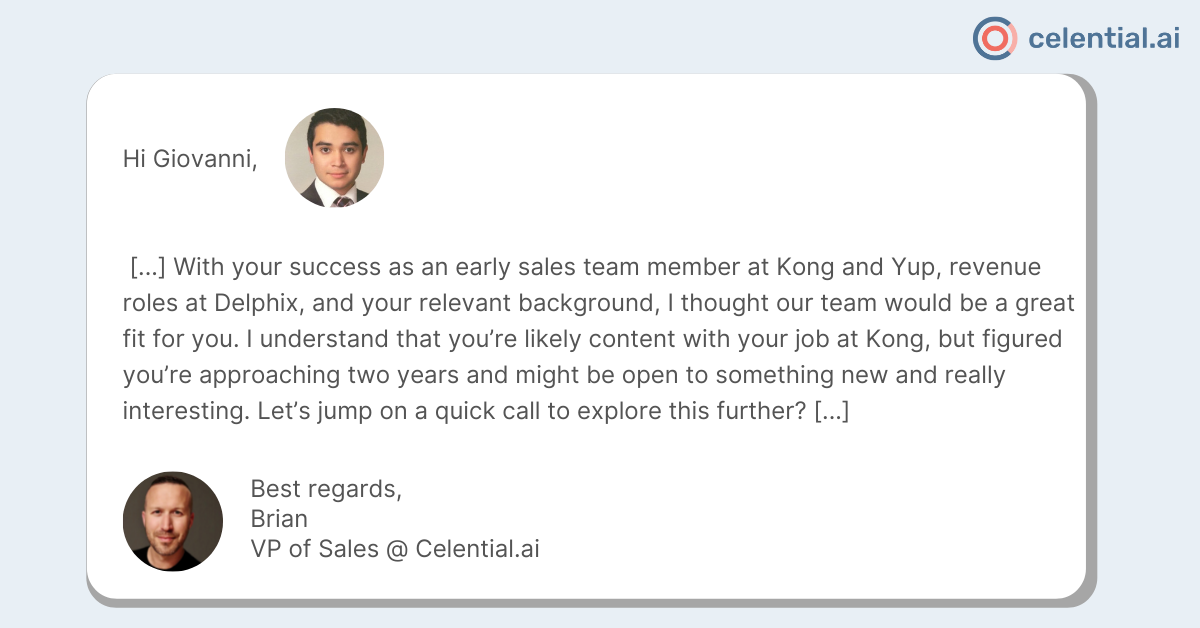 We hope Giovanni and Brian's insights helped you get a feel for how Celential's recruiting technology works in a real-world setting.
Ready to try it out for your growing team? Schedule a demo with us and make your hiring process as easy as you wish it was.