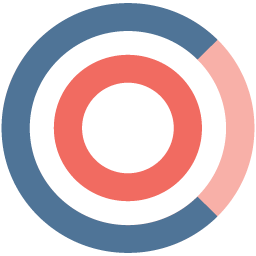 Job hunting can be tedious. When things are good, you may have around 5 to 6 recruiters a week reaching out to you. But now, in an economy impacted by COVID-19, the tables have turned. Over the last several months, more than 70,000 tech startup workers have been laid off in the US. Even giants like IBM have laid off thousands of employees, and the numbers are only rising.
That said, many tech companies are still hiring. While unemployment has risen, the tech unemployment rate was only 3.7% in May, compared to the estimated 16.3% national average. Tech companies remain the largest source of job postings in the job market, and an increasing number are open to remote hiring. While strong tech candidates are still in high demand from startups, job hunting can still be a painful process. And, in the current uncertain climate, you really want to make sure you pick the right employer — one that enables you to thrive.
Put things in perspective
Don't feel inclined to apply to a position that won't help your goals in the long run because of your anxiety for job security. Would you still have considered the same position last year? Probably not. With unemployment steadily dropping in the tech sector since its sudden increase in March, it's likely that there are many open positions available that will benefit you and your career.
Be selective
Mass-applying to all positions may also backfire on you. Employers will usually be able to tell if you're applying for the position because you're interested or because you're just putting your feelers out to anything that's remotely relevant. Take your time, think about what you want and write well thought out intro letters. Consider also connecting with team members or the hiring manager on LinkedIn to get to know them a bit more.
Use new tools
There are many tools available now that can help you in your search:
LeetCode:

Learn, practice and hone in your skills in answering technical coding questions to prepare your your interviews
Interviewing.io: Lets you practice technical coding tests with engineers from companies like Google and Facebook
Celential.ai: Matches you directly to hiring managers based on your profile, so you don't even need to submit an application
Even given the current circumstances, job hunting isn't an impossible task. When finding a new role in the pandemic, it's still important to remember your career goals and invest time individually in each job application. The unemployment rate in the tech sector is steadily decreasing, and there are plenty of resources and tools that can assist you with the process.