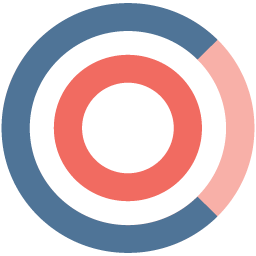 Engaged employees are the most productive workers, but in times when face-to-face interactions are not possible, it can be hard to keep engagement levels high. Keeping employees engaged while working remotely is not impossible, but it does require more additional planning and proactive effort on everyone's behalf. Here are several things you can do to increase team bonding and make up for the lack of in-person interaction:
Continue to host and celebrate events
Just because you are not physically in the same building does not mean that you cannot celebrate things as a team: birthdays, project milestones and end of week happy hours are just a few of the many celebrations you can still hold on slack, video calls or even email. Interactive workshops or brainstorming sessions are also a great way to get everyone actively engaged and ensure that communication happens frequently.
Over communicate
Engaging your teams doesn't have to be a Herculean task. Think about how you would greet your workers in a normal office setting. A simple "hello" in the morning can easily be translated into a daily text, email or Slack message to each employee. To make up for the lack of real time feedback in physical office environments, make a note to check in with your team at frequent intervals during the day. They will appreciate the touch points and you will get a good pulse on activity and progress. Your goal should be to make each employee feel more connected with each other and the company.
Dine together
Just because your team isn't able to meet in person doesn't mean that you can't get together as a group. Encouraging employees to spend their lunch breaks together "camera-on" using a video-conferencing platform like Zoom. To encourage video lunches, try getting lunch delivered to everyone's respective homes every now and then — nothing rallies people together like food!
Check in more often
Remote working alone can make your employees feel isolated and unattached to their work, so having regular digital face-to-face meetings with their coworkers can make them feel included and part of the team. Working from home can be stressful as many employees not only have to deal with work, but they also balance kids, pets and other distractions. A simple "How are you holding up?" message can go a long way to show empathy.
Create boundaries
People often find it difficult to keep boundaries between their new work-from-home life and their personal life. Remote workers are at risk of burn out when there are no defined work hours, resulting in decreased productivity and diminished engagement. Don't over-schedule meetings and risk cutting into personal time that employees could be spending with their family or pursuing hobbies. Remote workers often report being the happiest employees because of how flexible their work hours are, so encourage your employees to establish and communicate boundaries for their co-workers. Respect employees' lunch times, online school commitments and babysitting needs. Encourage them to take frequent breaks and spend time with their friends and loved ones after key work deliverables are complete. Having everyone establish and communicate their own boundaries will make it easier for everyone to respect boundaries.
Creating a remote work environment that keeps teams engaged and lessens the risk of burn-out may sound intimidating at first. However, with these simple tips, not only will you succeed in promoting engagement, you may also find that your remote teams are more productive and happier than before. These strange and ever-changing times require managers to think creatively and adapt to new norms in an effort to support employees' productivity and quality of life.