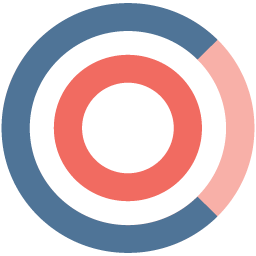 The COVID-19 pandemic and government shutdown has cost more than 15 million Americans their jobs, according to a recent report released by the United States Department of Labor. With small businesses and startups fighting to stay afloat, workers unable to earn a steady income due to a closure of non-essential businesses, and mass lay-offs, it's clear that many of the long-run effects of the pandemic will be felt for much of this decade and more.
For many, especially recently laid-off workers, the idea of finding a job in the face of a looming recession may sound daunting. Positions are more competitive than ever. Many companies have chosen not to suspend their hiring plans until there is more business certainty. There is no doubt that finding a job this year will be much harder than in previous downturns. However, there are resources available to tech talents that can greatly facilitate the job search process with little to no effort.
In the past few months, Celential.ai, the company behind the AI-based Virtual Recruiter service, has been working on the initial release of their Personal Career Agent (PCA), a service for software engineering candidates to find the right jobs. The technology behind PCA has been three years in the making, and has been used in engaging with and placing hundreds of candidates in technical roles of companies of all sizes.
The Personal Career Agent is powered by AI technology, ensuring that the best matchups are made between companies and technical talents in an automated and accurate manner. After a candidate registers for the service, Celential's PCA takes over and uses its knowledge of the candidate's background, skill, experience and interests to find the right opportunity match. Next, if the candidate reviews and shows interest in the opportunity, Celential will make the introduction to the hiring manager. During this downturn, Celential's PCA is at no cost to the candidate or the company.
It's understandable that the hiring process can be a source of anxiety or fear for those coming into the job market. In a time of uncertainty like this, the Personal Career Agent's active approach helps alleviate most of the stress from job hunting that technical talents face.
The Personal Career Agent will also offer further resources for career assessments, coaching, planning and mentoring. Using both AI technology and data gathered from crowd-sourced insights, a personalized plan is developed for each user in order to ensure success.
Although the current economic downturn has led to many lost jobs and hirable positions, many tech startups are still on the search for strong engineers and developers. The Personal Career Agent is scheduled to be released near the end of the month. If interested in the services Celential.ai has to offer, talents can visit: https://www.celential.ai/talent/.