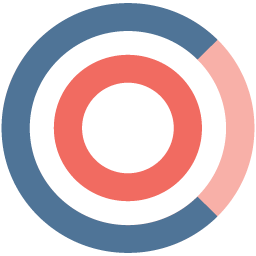 The last several months have been trying, to say the least. With the onset of a global pandemic and unrest related to racial discrimination in the US, work and life have both been disrupted and impacted in ways we've never imagined. For those laid off as a result of the economic situation due to COVID-19, you are faced with the daunting task of finding a new role, in an extremely competitive job market, with a future that is very uncertain.
On the company-side, there has been a lot of innovation to help hiring managers and recruiters find the best talent, and automate repetitive aspects of the recruiting process. For job seekers, the tools have remained much of the same. Job boards, Linkedin, and some new domain-specific apps that promise to match you with relevant roles. But looking for a job is already a full time job, and much of the time is spent scouring job boards or LinkedIn looking for relevant roles, creating cover letters, filling out online applications and then waiting, and waiting and waiting.
For job seekers, there aren't many tools to help you manage or streamline the process, but AI-based applications are finally being built to help candidates through the process, not just companies.
3 Reasons to Use AI in Your Job Search:
Searching is often futile
Many job boards continue to promote roles that have already been filled, expired or are held up due to hiring freezes due to COVID. Relevant roles are hard to come by even with the best Boolean searches. Plus, there are so many job boards, it's hard to know who is hiring for the role you want.
No need to update your resume
With AI, you have no need to update your resume. New career matching algorithms can now gather all the data-points needed about you and your background from many sources so your career graph is kept up to date in real time. Celential.ai, for example, will keep your personal career graph updated with data points from Stackoverflow, GitHub, and many other websites and specialized professional/social networks.
Get intros not radio silence
Matching platforms help you get your foot in the door by introducing you directly to hiring managers. AI-based applications are like your always on personal recruiter, looking for the best roles, and coordinating introductions for you.
As an engineer, you know there is a lot of nuance in the field, different languages, types of engineers: full stack, front-end, back-end or systems engineering, experience level, and so on. You can harness the power of 'big data' yourself by leveraging AI in your job search to quickly weed out irrelevant roles and surface those that are most common to other professionals on your same trajectory.
If you're interested in testing out AI for your job search, try Celential.ai today.
We are currently in beta; if you're interested, find us here: www.celential.ai/talent