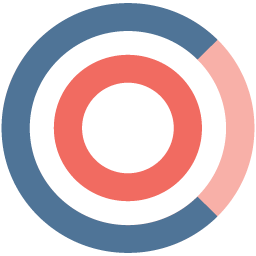 With lockdowns still in play in many US cities, it's clear that hiring managers need to adapt and that in-person interviews may not be feasible for some time. With strong tech talent in high demand even during the current employment downturn, a positive remote candidate experience may be your best bet for winning top talent. Even if you're only hiring a few select positions, building a strong candidate pipeline and creating an employer brand for your company is crucial now and for the future.
Here are three ways to ensure your candidates have a great experience while hiring remotely:
1. Create a structured, thoughtful process
Too often, companies pull in new interviewers on the fly when bringing candidates on site. While this can be beneficial to help employees meet all the right people and give them a sense of the culture, in "remote times" it's just not possible to coordinate. Not having a clear structure that's communicated early on can leave candidates feeling slighted or make them feel their time is unappreciated. Think about the candidate as an end-user, and ensure each step of their interview process is clearly thought out: with goals, objectives and outcomes set for each conversation.
Make sure you include a variety of people from the team, and mix up the format where some sessions are more formal, and some less so. For example, you can host a co-working session where you share the same whiteboard space, or host an informal "lunch" with several people from the team where you send everyone UberEats, enabling them to 'break bread" while they get to know each other.
2. Be responsive, and even over-communicate
Canned emails and resume black holes do little to give the applicant a good impression of your company. A survey conducted by Seven Step RPO, a recruiting services provider, found that up to 25% of candidates don't get any acknowledgement at all after submitting their application online. Now more than ever, it's critical to consider inbound candidates as many top engineers, product managers and other highly sought after talent have been let go due to the crisis. Applications are often time consuming, so at a minimum, giving a personalized response speaks volumes about how invested the company is in its employees.
Aside from applications, it's important to over-communicate during the process. It's considered best practice either way, but during remote hiring processes, a lot of things can be assumed. As the hiring manager, you should hand-hold your serious candidates. Check in with them between interviews, send them ideas about what to expect on the interviews, share context and background about people they will meet. Don't overestimate how much casual information sharing or gathering can get lost in a remote format. Prepare your candidates, enable them, and be available throughout the process.
3. Default to video, even for early stage candidates
Face to face interviews are unlikely to happen; even if social distancing restrictions are lifted, it will still be some time before people are comfortable meeting each other in close quarters. Quick and inexpensive access to video-conferencing solutions allows hiring managers to build a physical connection with the candidate and look for non-verbal cues that may provide more information on a candidate. While video-conferencing is not a perfect replacement for in-person meetings, it is significantly better than phone interviews, in which the voice-only communication can make it difficult to establish an emotional connection. Without the ability to see the physical responses of the person on the other side of the screen, it's harder for both candidates and hiring managers to get a good sense of the other's personality and potential cultural fit, or gauge how the conversation is going.
When using a video-conferencing tool, consider projecting the company's logo in the background to provide a more professional image. It can be distracting to have a noisy or cluttered environment during a video call, which distracts the candidate and leads to them feeling that the company is not as committed to a positive first impression.
. . .
Both employers and candidates must adapt to the current circumstances or risk losing opportunities. Given the need for remote interaction, it is crucial for employers to create a structured recruiting process, be responsive to candidates and establish a physical connection over video whenever possible. Employing these tactics will ensure that employers are well-positioned to represent their brand in the new normal.