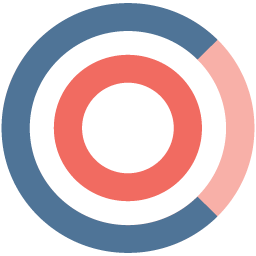 In 2017, SourceCon challenged eight recruitment pros to search over 5,500 resumes and find out which candidates for System Administrator, Ground Service Agent, and Product Manager were sourced, interviewed, and hired by an undisclosed company. One new contestant was introduced, as well: an artificial intelligence made by Brilent, a data science technology company, specifically designed to prospect and pre-screen job candidates.
First place winner Randy Bailey finished in 25 hours after finding the real company the data was based off of and matching the altered resumes to real hires. A little faster was second place winner Sarah Goldberg, who "followed [her] instincts" and finished within 6 hours.
The Brilent AI placed third, producing a correct System Administrator hire and accurate candidates sourced for the Ground Service Agent role, with incorrect but "compelling" candidates sourced for the Product Manager.
It finished in 3.2 seconds.
(To put in perspective, 0.000888 hours, or 28153x faster than Bailey).
"This is just the beginning," said Brilent CEO Garry Ma. He believes that over the course of the next few years, AI-based sourcing will overtake traditional recruiting methods.
"AI and machine learning are still in their infancy compared to what they will be in a decade or so, and they are already transforming industries and daily life," said Steve Jiang, the co-founder and CEO of Hiretual, another AI-based sourcing company. "I believe the results of this transformation will benefit both the creators of these technologies and the world as a whole."
Already, one-third of all companies are currently using some form of AI technology, with market intelligence company IDC predicting the number to grow to three-fourths by 2024.
As new technology shifts, so does market needs.
"When we started, and for really the first four to five years we were in business, it was all about volume… everybody wanted to get a bunch of candidates as efficiently as possible," said ZipRecruiter founder Ian Siegel. One initial benefit of AI technology was the ability to pick up on a large pool of candidates, compared to traditional hiring methods.
Now, more focus has been shifted onto the quality of such candidates. AI technology has proved to be efficient at delving within the massive number of resumes to find the most qualified lineup of final candidates, saving recruiters and their respective companies time and effort.
"[We] have entered the dawn of robot recruiting, where computers are doing a much better job than humans ever did," Siegel added.
What does this mean for recruiting and HR jobs?
Some human touch in the process is still important, said Matt Alder, a recruitment marking expert. Machines have (yet) to master some of the most important human abilities, such as genuine relationship building.
"Having [a human] recruit you is intoxicating," Siegel said. "There's still a high value in having a human being be the one to reach out and do the engagement with that candidate to try and entice them to apply to that company's job."