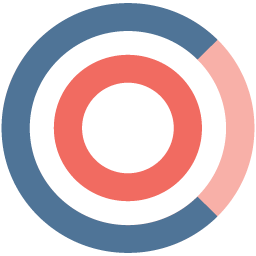 With resume fraud increasing at an alarming rate, it's important to have a good employee screening system in place to ensure that you're hiring only the most capable candidates. However, not enough is being done to prevent finagled resumes from making the cut. According to a survey produced by TopResume, nearly 78% of all HR professionals have spotted candidates lying on their resume, but only two-thirds of companies perform consistent background checks.
Resume fraud can happen anywhere, even at senior positions in top companies. In 2018, Samsonite CEO Ramesh Tainwala was accused of falsely claiming to have a PhD that he never completed. He later stepped down from his position, citing "personal reasons".
In light of recent events, including the two year prison sentence of an Australian woman for posing as a former employer and falsifying her resume, it's time to choose a good employee screening system to ensure that all of your employees have the credentials they claim.
Here are some of the most important things to look for in a good employee screening system:
PBSA Accreditation
The Professional Background Screening Association (PBSA) is a non-profit trade association that "represents the interests of over 900 member companies in ensuring quality results and consumer protection".
Being accredited by PBSA requires passing a desk review, on-site auditor, and earning approval from the Background Screening Credentialing Council (BSCC). All PBSA-accredited companies comply with federal and state screening regulations, state privacy and consumer regulation laws, as well as the Fair Credit Reporting Act.
Digital and Mobile-Friendly
A digital and mobile-friendly system can make background screening faster and more efficient. Employee screening systems that depend on printing and scanning documents can be cumbersome to send and process for both sides of the background check.
"Employment screening should be the easiest part of an HR professional's job. They should not have to worry about doing a lot of data-entry or printing, scanning and uploading documents when initiating background checks," said Dan Mayer, CEO of Info Cubic, a leading background check company. "Furthermore, they should not have to act as the middleman between the candidate and their background check company."
Systems like Info Cubic streamline the background check process with a mobile-friendly applicant portal. All forms and signatures are electronic and paperless, making accessing any important documents a simple click away.
Time to Hire
A Hireology study found that one-third of active tech candidates found work within two weeks, with another third hired within a month's time. Long background checks can slow down the hiring process drastically, reducing the chance that your company will be able to acquire a capable candidate.
While some delays are inevitable, a good employment screening system will be able to avoid any unnecessary snags. A system with real-time reporting data and automated data entries keep HR and prospective candidates updated every step of the way. Informed recruiting teams make faster hiring decisions, which in turn increases the chance that strong candidates will choose to accept your company's offer.